5 Reasons to Choose Our Machine Shop for Your Custom Parts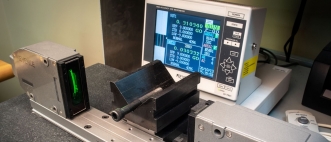 Protomatic is a CNC machine shop that specializes in Aerospace and Medical components, but we provide for a variety of industries. We take your design ideas and turn them into realities. Whether we are contract manufacturing a product or going from a napkin sketch to an electronic design, you will get the same high standard of quality: Life-saving precision. Although, we have many, here are five reasons why you should choose our machine shop for your custom parts.
The Protomatic machine shop provides CNC machining of components for industries such as Aerospace, Medical, Defense, Automotive, and Prototyping (available for all industries). We provide in-house drafting, production, prototyping, and the assembly of custom parts and systems for all these industries, as well as electronic and optical OEMs. We specialize in hard-to-manufacture, critical components where precision reliability are necessities.
Prototyping Capabilities
Our CAD and CAM prototyping uses our CNC machining to create quality prototypes, while our experience in prototyping provides assurance of correct material properties and surface finishes. We are the best at converting CAD drawings to conceptual models. Protomatic builds detailed prototypes from plastic or composite material that are used to demonstrate component designs before they are manufactured.
Custom Vintage Parts
We have a love for vintage autos and that is why we offer our services to collectors and people who want to restore vintage machinery of any type. Even if you do not have a CAD/CAM file or drawings, we are able to reverse engineer custom vintage parts and do small volume production of vintage car components.
Experience
The core of Protomatic is our engineering staff and machinists. They bring diversified educations and experiences that help us bring nearly every idea to life. Because of their experience with a myriad of CNC machining, we can quickly bring your product to life and to the market. Our engineers, machinists, and additional employees are the heart of Protomatic and with their expertise – we can create the products you need within the timespan and budget you desire.
Technology
Protomatic provides only the best in technology. Our operations run with Cybersecurity based on NIST SP800-171 and CMMC latest versions. A constant innovator in CNC machining, we have earned our reputation for machining materials other CNC job shops refuse.
If you are interested in having us prototype you a design or have any questions, please reach out to us today for a quote! We are available at 734-426-3655 or through our online contact form.