5 Reasons to Choose Protomatic for Your Prototype and Short-Run Production Components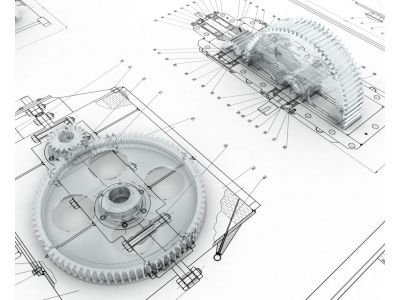 When you're looking for a partner to help you develop your prototype or take your short-run production components to market, it's important to define what you hope to get from the relationship. The machine shop that you choose needs to have a proven track record, they need to have displayed a commitment to producing high quality production components and, of course, they need to have the skills and equipment necessary to complete the job. In this post, we'd like to discuss why choosing Protomatic will help you position your device prototype for success.
1. Consistency through full inspection services
With a range of equipment and services that have been put in place to measure the quality of every part, Protomatic offers a full line of inspection services that utilize CMM capabilities to ensure the consistency of your dimensionally critical parts.
2. ISO 9001 certified
ISO 9001 certification demonstrates our dedication to continually improving our quality assurance programs. Furthermore, it shows that we have applied these programs to the benefit of our clients and, by extension, their prototypes.
3. Ability to work with difficult materials
Constantly seeking ways to innovate, we are well known for our ability to machine difficult materials. From rhenium to niobium, we've utilized these materials in countless applications, such as space vehicles, chemical processing vessels, nuclear reactors, marine propulsion and more.
4. Cost-effective and fast
When your needs are time-critical, Protomatic can deliver without breaking the bank. Our costs are competitive within the industry and, as a result, members of the automotive, military, aerospace and medical industries have come to rely on us for timely solutions.
5. A massive pool of experience
At Protomatic, we've been providing prototyping services since 1971. From our state-of-the-art facility in Southeast Michigan, our experienced team of engineers is constantly searching for new, better ways to solve both modern and age-old problems. If you've been looking for a knowledgeable, proven partner to help you take your prototype or short-run production components from concept to execution, give us a call today and learn more about what Protomatic has to offer.