CNC Machining for Prototypes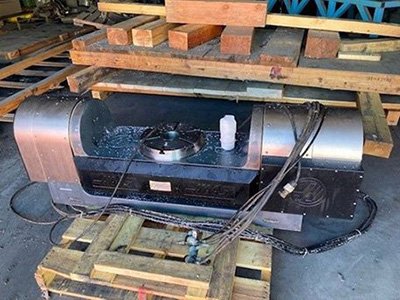 Protomatic, a Dexter, MI, precision CNC machine shop, manufactures small and medium-sized complex, high-precision components. We specialize in prototype and low-volume projects for commercial and private companies, particularly those involved in space exploration or military applications.
We pride ourselves on supporting our customers, with technical engineering support and Kanban product style inventories for JIT deliveries.  Many simple part quotes or confirmation of part quoting ability are delivered within 24 hours.
High-precision CNC machining capabilities
Protomatic is a full-service shop that offers 3-5 axis CNC milling, 2-8 Axis CNC turning, 6-axis robot, 4-axis laser marking, specialized inspection equipment, 3D microscopes, as well as engineering support services and other technical processes.
Specialized production capabilities
Protomatic can perform special processes such as CO2 machining with virgin coolant, as well as multiple finishing techniques featuring smoothness tolerances within microns, laser marking, and thermal stabilizing for plastic parts.
We are also capable of delivering the most difficult of finishes required by the aerospace industry. Our in-house special processes are difficult to find in most typical machine shops.
Expertise with a wide variety of materials
Protomatic has extensive knowledge of a wide variety of materials for prototyping and production. We offer design support for prototyping applications using materials including aluminum, brass, magnesium, phosphor bronze, titanium, aluminum bronzes, steels, plastics, refractory metals, ferrous and super alloys.
Project engineering support services
To help optimize your design for lowest-cost manufacturability and increased part performance, Protomatic offers comprehensive engineering support. This gives us the ability to take a project from initial concept through performing its ultimate function.
A vertically integrated approach involves a machinist who is directly responsible for the programming, set-up, machining and in-process inspection of each project, which provides a seamless transition of manufacturing operations.
Quality assurance for machined components
Protomatic has a qualified and experienced team committed to the timely delivery of high-quality machined aerospace components. High standards are ensured through a complete, state-of-the-art testing and quality inspection process.