CNC Machining of Medical Devices Needs 2 Levels of ISO Compliance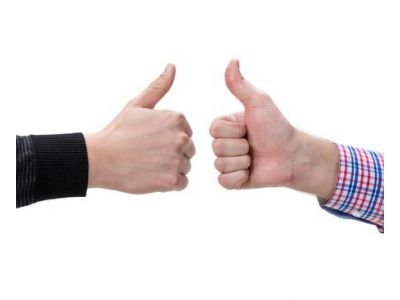 Because of the complexity and precision required of CNC-machined medical devices, many CNC shops have added another level of quality assurance to existing standards of safety and efficiency.
Protomatic, a precision CNC machine shop in Dexter, MI, is at the forefront of that trend.
Protomatic is not only ISO 9001:2008 registered, but also ISO 13485:2003 registered. What does that mean to a medical device manufacturer?
ISO 13485 plus ISO 9001
For starters, let's define ISO 13485.  In general, ISO 13485 is the medical version of ISO 9001 and adapts the ISO 9001 process-based mode for a regulated medical device manufacturing environment. However, there are some important differences.
For instance, while ISO 13485:2003 is based on the ISO 9001:2000 concept of Plan–Do–Check-Act, it is particularly designed for regulatory compliance.  It is more prescriptive in nature and requires a more thoroughly documented quality management system.
ISO 13485 was, in fact, written to help medical device manufacturers design quality management systems that better establish and maintain the effectiveness of their processes. It ensures consistent design, development, production, installation and delivery of medical devices, making them safe for their intended purpose.
Now, let's add risk management
Risk management is a key component and requirement for ISO 13485 certification. That's where ISO 14971 comes in. It is a risk management system standard, and was designed to be compatible with ISO 13485. It helps manufacturers meet the increasing global requirements to implement not only quality, but also full risk-management systems throughout the life cycle of the medical devices they produce.
ISO 14971 also satisfies the risk management requirement for IEC 60601-1, pertaining to medical electrical equipment and systems. It is a helpful tool for manufacturers in identifying and controlling not only the risks associated with their medical devices, but also evaluating interactions with other devices. Increasingly, ISO 14971, in the footsteps of ISO 13485, is becoming an international requirement for medical device manufacturers to meet regulatory expectations.
What compliance with ISO 13485 means to you
ISO 13485 is significantly more difficult to achieve for a CNC machine shop.  But doing so results in a more effective business environment. ISO 13485 can benefit you by:
Establishing an effective quality management system
Allowing your organization to meet regulatory and customer requirements
Increasing the efficiency of processes and reducing waste
Improving staff morale
Enhancing focus on risk management
Gaining awareness of improvement opportunities
Increasing responsiveness to issues and nonconformities
Ensuring safe, quality medical devices
Helping secure an organization's economic growth and corporate reputation
Strictly speaking, conformance to ISO 13485 alone would make us very close to also complying with ISO 9001. Close, but not 100%. By adhering to the requirements of both ISO 13485 and ISO 9001, Protomatic can further ensure the safety and efficacy of the medical devices we produce, and continue to provide our customers with life-saving precision.

About the author: Doug Wetzel is Vice President and General Manager of Protomatic. Protomatic is a CNC precision machining shop specializing in prototype and short-run production components for the medical, aerospace and other technical industries. Because of the critical nature of the parts they design and manufacture, the emphasis is always on Life-Saving Precision.