Effective CNC Precision for Medical Device Production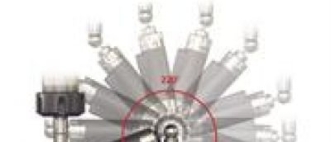 Protomatic is dedicated to providing life-saving precision by setting the industry standard when it comes to the manufacturing of medical devices. There is no room for error when it comes to these devices, so and Protomatic has the tools and processes necessary to produce this equipment with the precision and attention to detail that is vital in the medical field. We are registered for both ISO 9001:2015 and ISO 13485:2016, so you can rest assured that we can produce the standard of quality you need for success in your medical endeavors. In today's post, we will look at a few of the medical applications for which Protomatic can produce precision equipment.
Cardiovascular Devices
Heart transplant centers and hospital cardiac units around the country are equipped with devices produced by the experts at Protomatic. From LVADs (left ventricular assist devices) to improve pumping ability to aortic punches and arterial bypass grafts, Protomatic medical devices are trusted by doctors throughout the country. We have also produced Trocar Devices, Tunnellers, Peristatic Pump Components, and other Specialized Surgical Tools for a number of cardiovascular procedures.
Orthopedic Components to Improve Quality of Life
Protomatic has the capability to complete rapid prototype testing through the use of our state of the art CAD/CAM systems. This allows us to develop prototype parts with high precision while also addressing any potential issues before the parts go into production. We will work closely with our clients to provide them with medical components with a guaranteed level of accuracy and precision. Our ISO9001:2015, ISO-13485:2016 certified facilities are set up to deliver custom CNC orthopedic components that meet the strictest quality standards and meet our clients' needs. We also make sure that all of the medical components are made with the accuracy and precision to meet OEM specifications for manufacturing and surgical tools.
Surgical Tools You Can Depend On
For many years, clients throughout the United States have depended on Protomatic for precision surgical tools, operating room tools and equipment, lab testing equipment, and even a wide array of optical tools. In addition to providing medical device contract manufacturing, we can also help biomedical start-ups identify the best manufacturing processes through our drafting support services. We can complete these services with quick turnaround times to help them get off the ground and operational as quickly as possible.
For more information about the various medical device manufacturing services we can provide, please contact us.