Ensure Your Project's Success with State-of-the-Art Aerospace Manufacturing Design Support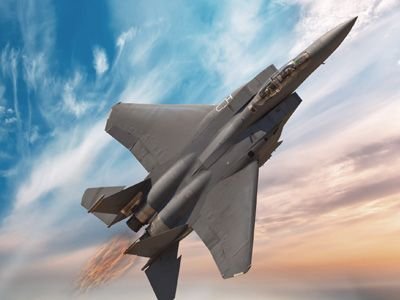 During your project, it's essential that everyone involved aim for the same target. In most cases, that target is a specific set of specifications, standards or design criteria. To get everyone on the same page, it's highly beneficial to receive support from an experienced party that can bring their expertise with materials, equipment and machining to the table. With this arrangement, you can move forward with your project more confidently and be certain that it will remain focused and on track. In this post, we're going to take a brief look at the aerospace manufacturing design support services offered by Protomatic and, more importantly, how they can help to ensure the success of your project.
Computer Aided Design (CAD)
With experience in a wide range of CAD design services, the team at Protomatic Aerospace can assist you with mechanical engineering, drafting, computer aided machining, finite element analysis and more. Having contributed CAD services to countless aerospace design projects, our team can be seamlessly integrated into your process.
Equipment Resources
Protomatic Aerospace has access to the industry's best machining, turning and manufacturing equipment. From CNC mills and Solidworks CAD Workstations to GibbsCAM Workstations and production manufacturing equipment, we have the machinery that you need to get your product ready for the market.
Technical Design Support
In addition to software and hardware, we offer a range of additional design support services. Whether you need patent protection, automated fixtures, custom designed parts, intellectual property documentation or more, our technical design support services are comprehensive and designed to alleviate a range of logistical burdens.
At Protomatic, we've provided high-level aerospace manufacturing and prototyping services to the aerospace industry since 1971. Having cultivated an innovative, forward-thinking environment and acquired a selection of indispensable equipment, we're well-positioned to help aerospace companies ready their prototypes. If you've been looking for a partner that will work with you to plan and produce your prototype, contact us today to discuss your project.