Find New Prototypes with Accurate and Professional Aerospace Manufacturing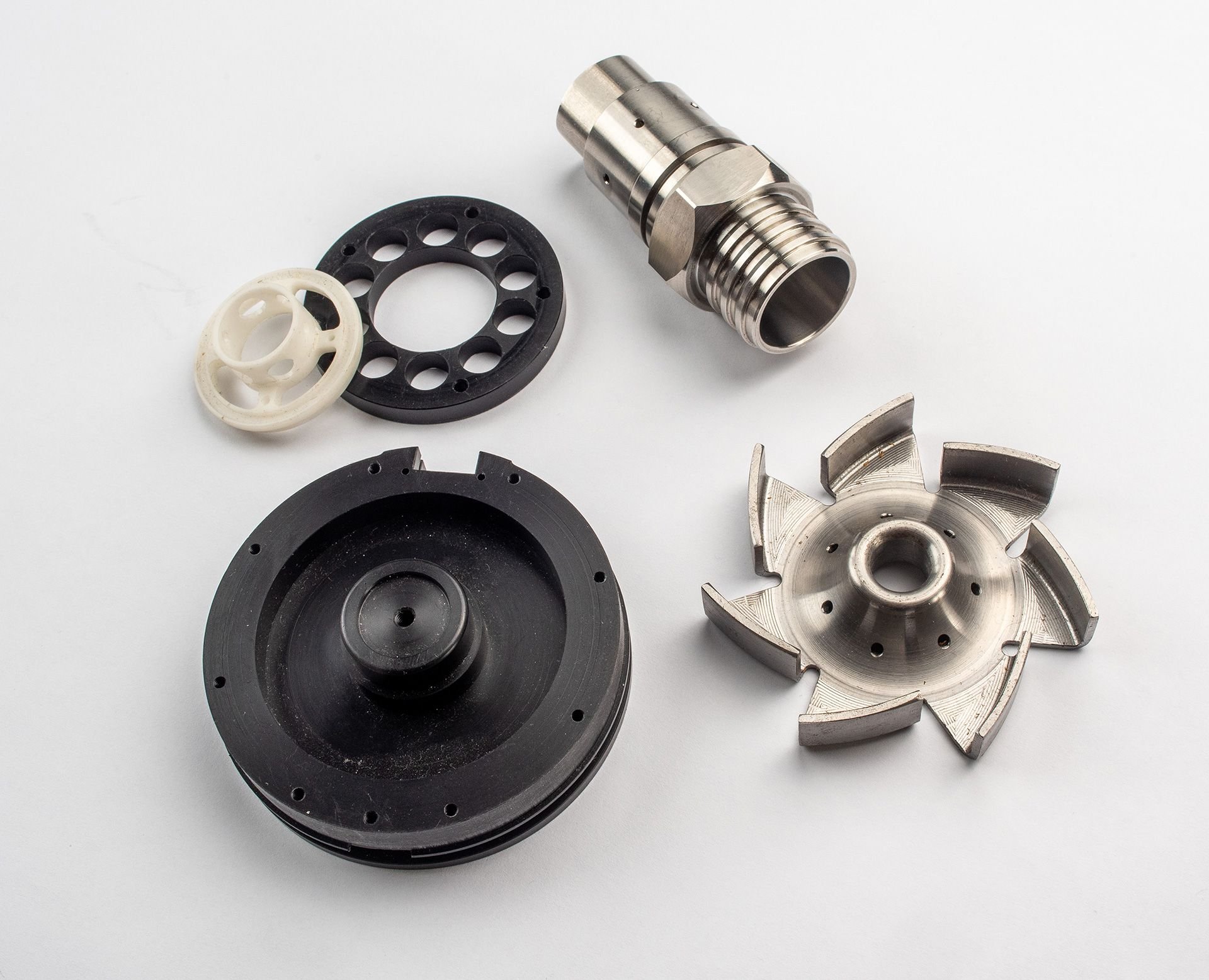 Prototyping is a great way to ensure parts are always made exactly as needed in aerospace manufacturing. However, this requires consistency and dependability from the manufacturer, and Protomatic is the company for the job. Our extensive experience and capabilities have made us the go-to decision for prototyping in the aerospace industry.
With a long track record of successful CNC machining projects for aerospace applications, our team also provided prototypes for many of the same projects, allowing our clients to see exactly what to expect from their professionally machined products from a company who does it best.
Precision like no other
With a mantra of "life-saving precision," Protomatic is the best choice for your prototyping and manufacturing. From start to finish, the products that we machine for your aerospace manufacturing needs are given the careful attention to detail necessary to ensure a perfect product at the end of the process. We have worked in the aerospace machining industry long enough to know what our customers expect from prototypes and finished products, meaning we deliver only the best.
With expertise in a variety of materials, any of our prototypes can be created keeping in mind what the product will be made from, how it will function, what it needs to stand up against during use, and more.
Advanced prototype software
State of the art CAD and CAM software means that our prototyping allows us to create complex components of all shapes and sizes. From the smallest of specialty parts to large component parts, our development process can make it all. Through researching what the function of the part will be, parts that are like the one being created, and more, Protomatic machines prototypes that are thoroughly considered through the creation process.
This accurate software and researching that is done by our team ensures that every design we create is checked against the standard of aerospace manufacturing, allowing every part to meet and exceed our customers' expectations.
Whether you are starting an aerospace operation that needs quality machining or you have been looking for a new company to take over your prototyping and machining needs, Protomatic is the team for the job. With the ability to produce commercial and military components as needed, Protomatic serves a wide variety of markets that need quality machining. Contact us today to learn more about how our prototypes can help you create better products through quality components!