Great tips before picking an aerospace CNC job shop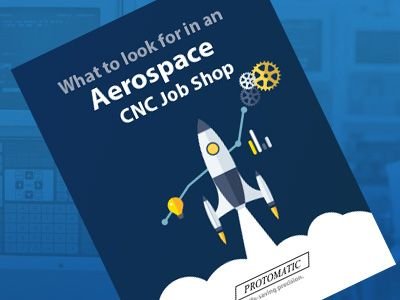 The changing demands in the aerospace industry mean CNC machine shops can no longer be content to simply machine components. They must now concern themselves with the lifetime performance of the component. As the expectations put on CNC job shops continue to grow, it is more vital than ever that the shop you work with is up to the task.
Download this eBook for the basics of what to look for in a shop — from technology to tools to techniques.
Among the topics covered are why:
Knowledge of a variety of materials, including refractory alloys and plastics, is so 

important.

Having the latest technologies such as frequency-analyzer systems is critical
Optimum precision depends on extensive understanding of cutting tool geometry
The proper toolpath-generating software is essential
A job needs both ceramic and diamond-coated tools
Not every CNC shop is capable of design and prototype development services

 
Choosing the right aerospace CNC job shop can be the most important step in your next project. It is not an overstatement to say that lives could depend on the component parts produced by the shop you choose.
If you are involved in making decisions regarding components for the aerospace industry, this eBook is for you. It won't take long to read and will be well worth your time.

About the author: Doug Wetzel is Vice President and General Manager of Protomatic. Protomatic is a CNC precision machining shop specializing in prototype and short-run production components for aerospace, medical and other technical industries. Because of the critical nature of the parts they design and manufacture, the emphasis is always on Life-Saving Precision.