How Protomatic Aerospace Ensures Life-Saving Precision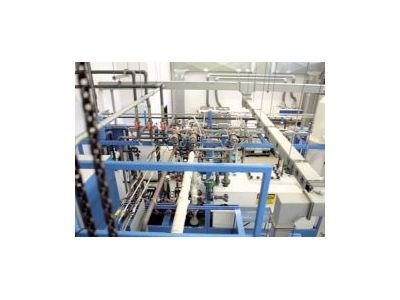 It's extremely important that your supplier for your aerospace CNC machining is the most reliable and precise in the industry. When a plane full of people starts leaving the ground, only the most dependable choice is acceptable. Here are some of the ways in which we ensure our motto of life-saving precision.
1. Fully-Equipped Facility
We have all the necessary equipment to make certain you're provided with the most reliable, fast, and efficient service. Our extensive equipment list includes eight different types of mills, ten types of lathes, two mill/turn (multi axis CNC), three types of presses, three different ovens, computer hardware and software (CAM, AutoCAD, cadkeyCAD, EDI scanning, barcoding), over forty pieces of inspection equipment, four special processes, and much more.
2. Skilled and Experienced Professionals
Our aerospace manufacturing professionals have more than 300 years of combined experience. Our seasoned, professional team of dedicated craftsmen put us above the rest in our industry.
3. Standard Practice
Our instruction-based manual is called "Standard Practices." We chose this name because every employee knows that we have high standards, and use the best and most efficient methods available.  We're constantly updating our manual as new technology, strategies, and equipment is developed. We include ISO Quality Management Systems in our manual, even though they're not required to be documented, because we have found it helps eliminate manufacturing variations and failures which again, helps ensure our customers receive the most reliable service and products.
4. Incredible Inspection
We use microscopes to ensure the metal is exactly the right size – this can come down to .001 inches. When a tool even becomes slightly dull, it can smear or plow the metal instead of precisely cutting it, which leaves behind an undesirable surface. This is one of the many reasons why we insist on inspecting each and every element to make sure it is as precise as possible.
At Protomatic, we take our motto "life-saving precision" extremely seriously and embrace it every step of the way. We firmly believe that reliability and precision are the key components for our services. If you're looking for a manufacturer that is backed by unparalleled equipment, experience, and precision, contact us today to learn more.