How Protomatic Stays Up to Date on Lithium-Ion Batteries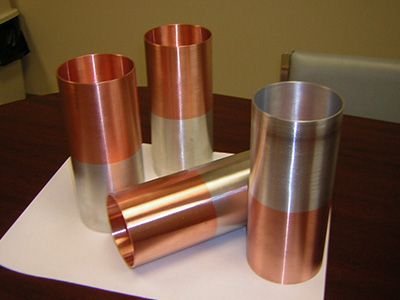 Protomatic manufactures tools, fixtures and prototype parts for the development, testing and production of lithium-ion batteries. By being so involved in the challenges and opportunities presented by those batteries, Protomatic is committed to staying abreast of the latest developments in the field.
Along with doing our own research, we learn from preeminent experts in the industry. That led us to attending a presentation on February 12 by Dr. Xingcheng Xiao, staff researcher at General Motors Global R&D Center.
Dr. Xingcheng has extensive expertise on energy storage materials for electrical vehicle application and surface engineering. He has published over 150 peer reviewed journal papers and has over 60 granted patents in different fields. He is the recipient of Alexander Von Humboldt Fellowship (Germany), R&D 100 Awards (2013 and 2017), and SME Innovations That Could Change the Way We Manufacture.
In the presentation, Dr. Xingcheng discussed how using a comprehensive set of in-situ diagnostic techniques developed by SME helps in understanding the coupled mechanical/chemical degradation of SEI layers on high-capacity electrodes.
Based on the learning from the in-situ diagnostics, he provided coating design strategies to achieve high-cycle efficiency and extend the cycle life of high-energy density batteries for electrical vehicle applications.
He pointed out that to achieve those standards, the solid electrolyte interphase (SEI), along with active materials, must be mechanically and chemically stable despite the large volume-change.
Dr. Xingcheng's presentation underscored how global climate change and energy security are driving the development of energy storage technologies for transportation systems. In the automotive industry, transformational changes in battery technologies are needed due to the increasing demand for high power, high density and long life-span Lithium-ion batteries (LIBs).
Tremendous research efforts have been devoted to the development of new materials with higher capacity and long-term durability. However, higher capacity electrode materials (such as silicon and lithium) are always accompanied by higher volume expansion, leading to coupled mechanical and chemical degradation and short battery life.
As new developments occur, Protomatic will incorporate them into our processes. And do it in a way that reflects our dedication to Life-Saving Precision.

About the author: Doug Wetzel is Vice President and General Manager of Protomatic. Protomatic is a CNC precision machining shop specializing in prototype and short-run production components for the medical, aerospace and other technical industries. Because of the critical nature of the parts they design and manufacture, the emphasis is always on Life-Saving Precision.