How to Get Your Idea Turned into a Prototype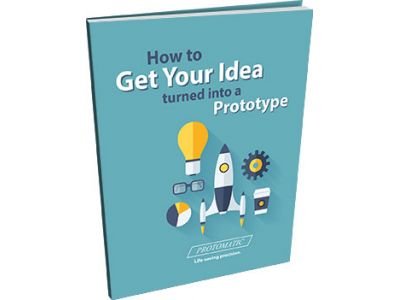 Maybe it was a brainstorm. Maybe it was something you've struggled with for years. Whatever it was that made lightning strike, you've got an idea that has success written all over it.
Now, how do you choose the right CNC precision machine shop for your project? How do you get that idea turned into a working prototype? If you're not careful, the potential pitfalls could turn a terrific opportunity into an expensive disaster. This free eBook will guide you through the process and give you easy-to–follow tips on turning your dream into reality.
Download your eBook and see:
How to make sure your idea makes economic sense
Why you need to protect yourself with a patent
Is there a bigger, better opportunity for your idea
How to choose the right design team
Why a Design Failure Effects Mode Analysis is critical
Enjoy your eBook, How to Get Your Idea Turned into a Prototype.  And best wishes for a successful launch.