Ideal Fit / Intro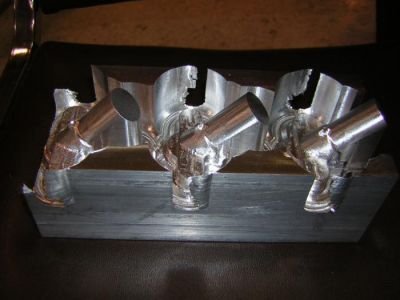 Does your local machine shop care about all of your needs?
Are they the ideal fit?
These problems won't be the case when you choose Protomatic. Our expertise in design-to-build, custom short-run production along with a ISO-9001 certified Quality Management System. Assures that you are getting consistent high quality parts and assemblies.
Protomatic specializes in multiple industries, these are just a few;
Biomedical Startups– Engineering and Design Support that supports short term and long term goals with identifying the best manufacturing process. Stressing Fast turn around so you can complete the task on time the first time.
Medical OEMs– Familiar with manufacturing GMP for Class 1, 2 and 3 parts for your applications. Protomatic is ISO-13485 compliant with a focus on the details that make your product successful.
Aerospace OEMs– Working knowledge base of over 300 years of experienced CNC programmers and operations and manufacturing personnel. Manufacturing safety and flight critical parts to various Mil Spec and Major OEM process specifications.
Military– Manufacture of precision parts and assemblies for electronic, microwave, radar, laser, and avionic devices.
Here are three reasons to give Protomatic a try:
Engineering/Design Support
CAD/CAM, plus mechanical engineering expertise allows us to take your concept and make it a reality, designed for lowest cost manufacturability delivering real prototypes in less than 7 days.
Machining Low and Medium Volume components
We can get you out of a jam! If those cast parts are not available yet or if they are on the boat from an international supplier. We can rush billet parts to meet your Pre-production or production needs.
Meeting Tough Challenges
When you need it done now. When you need the right certifications. When there's no room for error. When the material is expensive. When you want one source for the complete product – with finishing and assembly. Call in the experts – call Protomatic.