Local or International CNC Machining — Any Difference?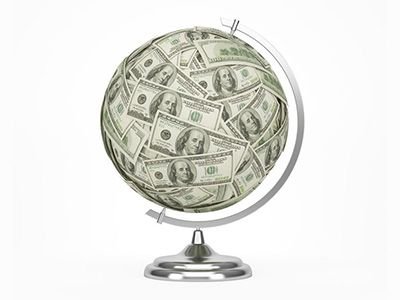 When evaluating new CNC suppliers, a decision often comes down to using a local or international supplier. While international outsourcing has some significant benefits, there are a world of differences to take into account, and smart buyers recognize and deal with them.
Of course, cultural variances play a big role. Regarding CNC machining, it seems that "the print is the print" should be a given — there should be no differences. However, getting to the place where everyone agrees isn't always as easy as it should be. Some things to be aware of are outlined here.
Differences in translation
When miscommunication occurs, it could be that the meaning of a word does not translate well.  Be aware of the possible weakness and make sure every word is clear and on task.  Ask for a "meat dinner," you may get goat (the most common meat in the world) or an armadillo.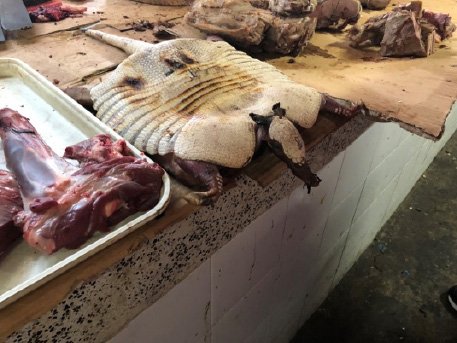 Armadillo at the Meat Market, Cartagena, Columbia
Differences in time
Long-distance communication is typically more difficult due to time differences.  Although communicating via the internet has improved things considerably, there are still limitations. Sometimes we just need to pick up the phone, do a video conference, pack up the car, or hop on a plane. Although more expensive to begin with, these tactics clear up communication problems and more than pay for themselves over the long run.
Differences in understanding specifications
When changing suppliers, the customer may not know the level of detail required to manufacture or inspect a part.  While these processes are well-documented, they are typically proprietary in nature. For example, Protomatic had supplied a customer with a small 5-axis part having 65+ characteristics, with all tolerances to +-0.001". Over 7 years, we had a 100% acceptance rate. Nonetheless, the part was eventually outsourced. But at great expense. It took two+ years and at least five orders to create the first viable part. If the true cost was measured, it would take many years to even break even, much less provide a savings based on run quantities.
Differences in costs
Transportation
The further away, the higher the cost. This must be factored in the price.
Delivery
International shipments can take 6-8 weeks vs expedited 1-day domestic delivery.
Tariffs
Recent changes in tariff policy may have significant impact. This needs to be monitored and understood.
Intellectual Property
This is not typically discussed, but lost IP has been experienced by big and midsize businesses.  Legal battles have had limited results with significant impact on some companies due to IP loss.
Prime and Flow-down Sources
The task of purchasing agents, buyers, designers, and quality engineers is to identify the best supplier for a specific task.  Evaluating a supplier's infrastructure and quality systems is core. Key variations include their employees and equipment. Additionally, these suppliers have significant impact on quality, so it is important to evaluate the flow-down sources.
Quality Source Control (For all levels)
Some parts simply should not be outsourced to flow-down suppliers. These parts typically are related to critical medical and aerospace, or require special processes from a designated NADCAP supplier. Also, parts that use conflict minerals (tin, tungsten, tantalum and gold) should be highly reviewed, as should REACH/ROHS sensitive parts. Other considerations include counterfeit materials (AS6174), foreign object debris/damage (AS9146), cybersecurity (NIST SP800-171), and military components that require ITAR or other restrictions having risk and cost factors.
In summary, when evaluating or changing suppliers, be sure to look at the total cost as well as the risk with the supplier. The price that was quoted is just one of factors to take into account, and may not be an accurate reflection of the actual total cost.

About the author: Doug Wetzel is Vice President and General Manager of Protomatic. Protomatic is a CNC precision machining shop specializing in prototype and short-run production components for the medical, aerospace and other technical industries. Because of the critical nature of the parts they design and manufacture, the emphasis is always on Life-Saving Precision.