Medical Device Development to Meet New Challenges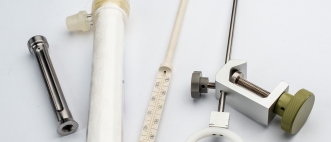 Protomatic is dedicated to providing effective solutions to the challenges facing the medical industry. We understand that medical devices are always changing to accommodate changes in technology and medical practices. These devices need to be manufactured with the highest level of precision and standard of quality possible to ensure they can perform properly during life-saving procedures. Protomatic is a medical device contract manufacturing company who can design and create these devices to ensure doctors are properly equipped with reliable, state of the art technology to provide the best possible care. In today's post, we will discuss Protomatic's contract manufacturing services result in the best medical devices in the industry.
Medical Device Contract Manufacturing
Protomatic has the capability to produce medical device parts and components with the high standard of quality that the medical industry requires. Whether you need us to produce smaller parts or larger components, you can count on us to produce these parts to precise specifications, ensuring that your medical equipment performs the way that doctors and patients need them to. We even have the CAD/CAM systems that allow us to prototype precision medical parts for even the newest medical devices on the market. This makes it possible to complete testing on the parts before they go into a long-term production run, allowing you to address any potential issues without wasting extra resources in the process.
Parts for Various Types of Medical Devices
With our focus on quality and attention to detail, Protomatic has earned a great reputation for producing high quality medical device parts for a wide range of medical applications. From cardiovascular devices like trocar devices, tunnellers, and peristatic pump components, to orthopedic equipment and precision surgical tools, our products are the highest quality, which is why clients throughout the country rely on us to supply them with the parts they need. The doctors who use this equipment, and the patients whose lives they are saving, deserve nothing less. Learn more about our Medical Device Machining capabilities by clicking the button provided.
For more than 50 years, the professionals at Protomatic have dedicated themselves to providing the best contract manufacturing to clients throughout not only the medical industry, but also clients in Autotmotive, Aerospace, Defense, and more. If you need help with a new medical device contract manufacturing project, contact us and let us know how we can assist you, today!