More Cybersecurity Funding Needed from Government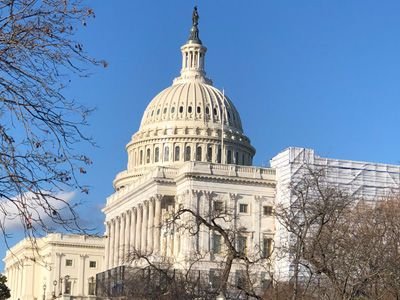 Coronavirus is the overriding concern of all Americans right now. And deservedly so. It's a curse that must be eradicated. However, in its shadow another threat lurks that can affect the health and well-being of businesses. Cybersecurity.
Protomatic realizes that the safety of sensitive data and the protection of information is of utmost importance. And is a leader in implementing secure systems that are extremely difficult to breach.
Some Background
About five years ago, then-President Obama wrote an Executive Order requiring suppliers to the United States Government to comply with new cybersecurity requirements. These requirements were written for contractors by the National Institute of Standards and Technology (NIST), creating the guideline NIST SP800-171. It had to be compliant by Dec. 31, 2017. The purpose of the new standards was the "Safeguarding of Unclassified Controlled Technical Information and Cyber Incident Reporting."
Protomatic recognized the importance of cybersecurity and embraced the change, meeting the goal and striving to improve upon the requirements.
Fall of 2019
In September of 2019, the NIST Standard was upgraded and an improved Implementation Guide was created – NISTIR 8183A  Volume 1 (publication available at https://doi.org/10.6028/NIST.IR.8183A-1).
With support from the Michigan Manufacturing Technology Center (MMTC), Protomatic evaluated and independently confirmed its compliance with the new requirements within three months.
Fast Forward to Today
In March 2020, Doug Wetzel, Vice President of Protomatic, was invited to speak in Washington D.C. to the Michigan representatives of Congress regarding cybersecurity.
He also had private meetings with members of congress and staff including U.S. Congressman, Tim Walberg of the Seventh District of Michigan. Congressman Walberg serves on the Education Committee, the Energy and Commerce Committee; and is Chairman of the Health, Employment, Labor and Pensions subcommittee.
All discussions focused on manufacturing's need for cybersecurity, methods and techniques to add protection, and testing of companies' implementation.
Doug concluded the meetings by asking for state and national funding to support this critical task.
He stated, "I was delighted to represent Michigan and the nation, and to see the strong bipartisan support for manufacturing through the MEP system and all it is doing to help small- and medium-sized businesses develop and improve their infrastructures."
What Next
Cybersecurity is one of the biggest threats to business today. However, with partners such as the MMTC, Protomatic will continue to implement even more detailed and exhaustive information security systems. It's part of the "Life-Saving Precision" that is instrumental to everything we do.

About the author: Doug Wetzel is Vice President and General Manager of Protomatic. Protomatic is a CNC precision machining shop specializing in prototype and short-run production components for the medical, aerospace and other technical industries. Because of the critical nature of the parts they design and manufacture, the emphasis is always on Life-Saving Precision.