Opening channels of communication and cooperation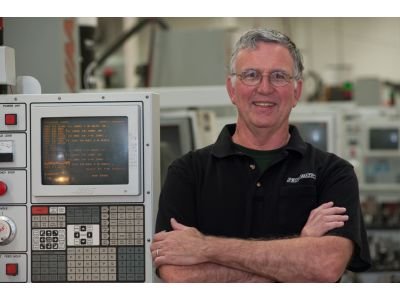 As with any company, our success is a reflection of all the people that have worked together in creating our products. Protomatic recognizes and thanks all of our suppliers for the high standards they have set to produce world class parts at competitive prices.
Do you work with tool & die steels? Would a guide on properties, selection & heat treatment of tool steels be helpful? We have a resource just for you! Ask your representative today for Alro's Tool & Die Steel Handbook.
Carpenter (NYSE:CRS) is a leader in the development, manufacture and distribution of cast/wrought and powder metallurgy stainless steels, high temperature (iron-nickel-cobalt base) alloys, controlled expansion alloys, ultra high strength alloys, implantable alloys, tool and die steels, and other specialty metals, as well as cast/wrought titanium alloys.
The DLA Internet Bid Board System (DIBBS) is a web-based application that provides the capability to search, view, and submit secure quotes on Requests For Quotations (RFQs) for Defense Logistics Agency (DLA) items of supply.  DIBBS also allows users to search and view Request For Proposals (RFPs), Invitations For Bid (IFBs), awards and other procurement information related to DLA.
The Society of Manufacturing Engineers is the world's leading professional society advancing manufacturing knowledge and influencing more than half a million manufacturing practitioners annually.
Michigan Manufacturing Technology Center (MMTC) provides Michigan's small and medium sized manufacturers with operational assessment, process improvement training, mentoring services, website technical assistance and market diversification tactics. MMTC is the Michigan affiliate of federal Hollings Manufacturing Extension Partnership through the National Institute of Standards and Technology