Organization and Process Improvements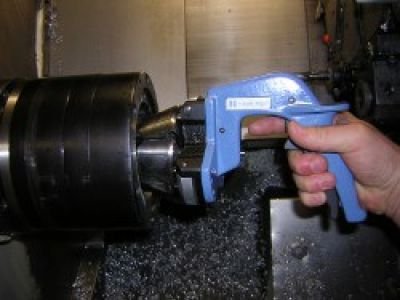 November is the time in Michigan when the weather turns nasty and the summer distractions are gone.   Here at Protomatic, we like to put in the extra hours and get the job finished.  Maybe it is biological, like a squirrel in the fall harvesting nuts, we too like to pack on the work for winter so our customers can blossom with success in the spring.    This month we wanted to highlight our organization and improvements that we've made to improve our service to you.
FlexC-65 Collet
Process Improvement Example #1
This dead length collet system allows  very accurate,  fast change over time and increased sizes up to  65mm rounds  (2 9/16"). Collet Adapter, Collet and Collet Installation tool are shown, with a typical collet change time of seconds.  This is just one of the many small ways we are meeting our customers' needs.
Billet Milled parts
Process Improvement Example #2
Billet milled safety critical parts manufactured on one of our 5 axis CNC milling setup in 17-4PH. This process improvement allows us to accurately control the  manufacture of 5 of the 6 sides of this part,  providing the customer with a more accurate product.
Teams at Protomatic
Protomatic's organizational structure is simple but very effective. Driven by customer expectations, our highly skilled teams perform the expected services accurately and  efficiently.
Manufacturing Engineering
Our manufacturing engineering group supports critical path equipment with maintenance, repairs, equipment verification  and automation improvements.  Although this team is small, it has a great responsibility.
Turning Team
Our turning team's responsibilities include the tasks of programming, setup and operating the 2-axis lathes up to our 8-axis mill/turn machining centers.  These machines are highly productive and  utilize the latest FlexC quick change collets, bar feeders and state of the art carbide and diamond inserts.
Mill
Our milling group is operating the 2,3,4,5 axis mills and is responsible for manufacturing simple to very complex parts.  Care in setup is paramount to success. Our machinists optimize all processes of the operation from the fixture, tooling, setup, to the programming feeds/speeds and inspection.
Quality
Our quality group works closely with manufacturing to optimize the manufacturing process to meet critical product tolerances. We recently added another Coordinate Measurement Machine (CMM) to meet our expanding customer needs.