Post-Covid, Protomatic Remains Healthy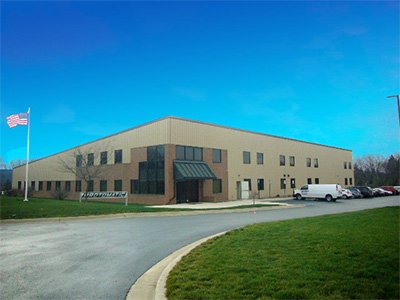 Now that vaccines are kicking in and the country is once again open for business, there's light at the end of the tunnel (and finally it's not a train coming at us).
While many companies were in survival mode for the last year or so, Protomatic has been fortunate to have never lost its momentum. According to Doug Wetzel, Protomatic Vice President and General Manager, "We are strong and continue to support the needs of our customers."
New projects are cause for optimism
Protomatic has found that new, bigger projects are now being initiated. One important reason is the availability of government stimulus for business sectors such as transportation, nuclear, electric cars, and more. There is also renewed emphasis on strengthening the medical infrastructure to prepare for any future bio-terrorism events.
Protomatic has expertise and experience in all of those business categories, and is well-positioned to
help our customers develop the new products that will fuel their growth in a rapidly changing business environment.
Covid and employment
Many companies are still feeling the effects of a Covid-reduced workforce — and more people are taking early retirement than ever before. Fortunately, Protomatic was able to retain and even add new employees during one of the tightest labor markets in recent memory.
Protomatic has put particular emphasis on the technical side of things by adding engineers and technical support. Customer service has also been beefed up with additions in inside and outside sales. While others in our industry have lost staff and maybe even closed, Protomatic continues to move ahead.
Protomatic is on the job
There is currently a tremendous paradigm shift in the workforce with hybrid employment. The root problem of work-from-home is that it isn't interactive enough. Cross-functional teams are essential to the development of products.
Since Protomatic didn't have any shutdowns or employees not wanting to return to work, we haven't missed a beat. The fact that we've been open, been here, and been fully staffed during the Covid crisis has made a world of difference.
While the past year has brought many changes, the Protomatic commitment to Life-Saving Precision has never wavered and will be increasingly important as we continue moving forward.
The challenges brought about by Covid-19 have made us value our customers more than ever. Everyone here at Protomatic extends a very special "Thank You" for your support during the past year.

About the author: Doug Wetzel is Vice President and General Manager of Protomatic. Protomatic is a CNC precision machining shop specializing in prototype and short-run production components for the medical, aerospace and other technical industries. Because of the critical nature of the parts they design and manufacture, the emphasis is always on Life-Saving Precision.