Process Validation adds stability to manufacturing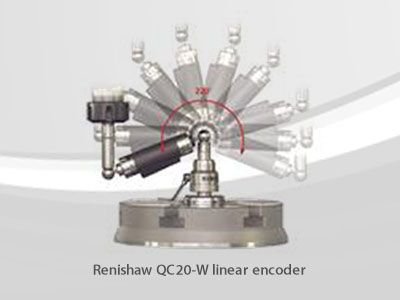 Creating a Stable Manufacturing Process
The method Protomatic uses to create a stable manufacturing process is based on multiple industrial requirements. However, we mainly use the medical industry process for validation. The process origin methods are standardized by the US Food and Drug Administration (FDA) 21 CFR 11, 210/211, 820, ICH Q7 – Good Manufacturing Practice Handbook. Some of you may not be familiar with the medical requirements for process validation, so following is a basic overview.
Background
Both the FDA and regulated industry have refined their understanding and validation within the contexts of process validation terminology. The result is that the FDA has created validation guidance for product, software and processes. The approved terminology is based on four protocol: design qualification (DQ), installation qualification (IQ), operational qualification (OQ), and performance qualification (PQ).
DQ – Design Qualification of CNC Equipment
This protocol sets the stage and defines the Good Manufacturing Practices required to meet regulations. It also defines functional specifications, safe operation of equipment, and aspects of installation and equipment maintenance. This is critical to product success because selection and capability of the equipment is crucial to product quality.
IQ – Installation Qualification of CNC Equipment
In this phase of qualification, Protomatic utilizes the manufacturer's recommendations for the installation of the machine tool. We also employ the manufacturer's service technicians to perform equipment installation including: general machine assembly, electrical service, air supply, lubricant verification, environmental checks and machine levelness. Once installed, a full functional check is used to test machine specifications. This process is the same for new and used equipment. Performance data is then recorded and a machine baseline established.
OQ – Operational Qualification
Operational Qualification objectives are to confirm equipment functionality, safety to staff and to the product. Protomatic confirms functionality with Ball Bar Verification utilizing Renishaw QC20-W Ball Bar test. This enables us to very accurately confirm the CNC machine's operational performance and I/O performance by measuring positional performance.
PQ – Performance Qualifications
Performance qualification of mechanical parts is typically 100% specified by the customer, and the parts are directly measureable. Part processes are documented and controlled with a control plan. Risk Impact Assessment in the form of a Process Failure Effect Mode Analysis (PFEMA) is also critical in creating a consistently high quality product. While performance qualification of mechanical parts is critical, equipment is the main focus in the Performance Qualification. This protocol looks at the acceptance criteria for conditions such as power failure, software controls (Program Data Manager), maintenance, and trend analysis of equipment performance testing (QC20-W).
Why are we doing this?
Protomatic is committed to improving processes that optimize product quality. Although this discussion centers on a medical format, the process is very similar for automotive, aerospace and other industrial applications. It can be adapted easily for your industry-specific requirements.
Click these links to learn more about Protomatic and our dedication to Life-Saving Precision, or to download information on improving processes to optimize product quality. You may also be interested in viewing an informative video on the testing capability of the CQ20-W ballbar system.