Protecting CNC Machining Systems from Online Theft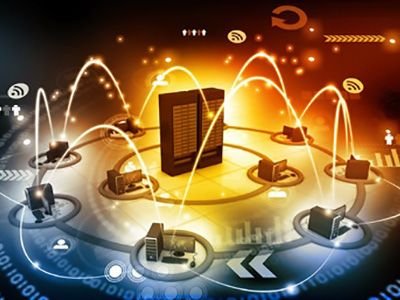 Online data theft is on the rise
You have probably heard in the news that cyber events, or website hacks, are occurring more and more frequently. Several large department stores have lost credit card information, private emails are being shared with the public, and even the organizations with knowledge of how to protect their data have been hacked or held at ransom.
All businesses have critically important data. Valued suppliers must protect their Intellectual property, trade secrets and process data. Additionally, these systems must protect the suppliers' data such as financial and other private or sensitive information from unintentionally being exposed.
Problem recognized by the US Government
These problems and more have been recognized by the government, and new security requirements have been established by the National Institute of Standards and Technology in a Cybersecurity Special Publication called NIST SP800-171. This document outlines the Protection of Controlled Unclassified Information for a Nonfederal Organization. This program is in the process of being implemented at Protomatic.
What Protomatic is doing to protect your business information?
Even prior to starting this program, the Protomatic computer system architecture was created for a secure environment allowing for limited access. This architecture was firewalled, malware protected, and virus protected with wired networks, separated virtual local area networks (LANS) to separate data, server redundancy, high-reliability workstations, and the use of only non-cloud-based applications.
This means that today we are protected, but we will move to higher level of protection as we progress to the deadline. Protomatic has completed an independent Compliance Assessment to the SP800-171 standard and the formal report was completed in June 2016. Using this report as a guideline, we will move forward to further improve cybersecurity.
What are our next steps to increase security?
Protomatic is well underway with the implementation of SP800-171 and we are following the guidelines. Once completely implemented, the monitoring, auditing and reporting systems kick in. Keep in mind, this is an extensive and comprehensive program divided into fourteen separate areas focused on protection of your computer data. With this aggressive program, we should be easily finished by the December 2017 deadline.
Looking forward to a highly secure cyber business
At Protomatic, we are continually striving to maintain "Life-Saving Precision" in all aspects of our business. Security of our data and information is no exception. Our customers can be assured that their industry secrets are safe as well from intellectual property theft when working with their Protomatic team.
To learn more about how Protomatic helps take an idea from concept to production, please download your free, no-obligation eBook, "How to Get Your Idea turned into a Prototype"

About the author: Doug Wetzel is Vice President and General Manager of Protomatic. Protomatic is a CNC precision machining shop specializing in prototype and short-run-production components for the medical, aerospace and other technical industries. Because of the critical nature of the parts they design and manufacture, the emphasis is always on Life-Saving Precision.