Protomatic Adds Lathe for Larger Parts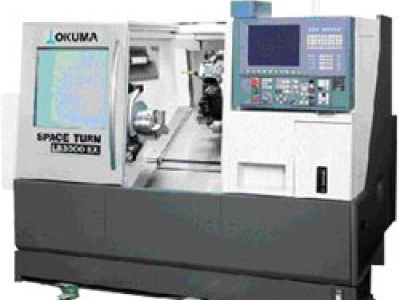 By now, faithful reader, you know that we are always expanding our capacity and increasing our ability to meet your needs. The latest addition from Protomatic is an Okuma LB3000EX lathe. It gives us unprecedented capabilities in our lathe department and is loaded with enough options to please the most demanding machinist:
LNS Quick feed bar system
Thermal deformation and Acoustical compensators
Light-touch chucking, Air Blow Chuck/Collet
12 Station Live Tooling
Off Center Turning with Helical Cutting
Tool Offset Probe
Flood and Programmable High-pressure coolant
0.1 Micron control
Anti-collision software
Big bore spindle with high-horsepower motor
Auto doors
This new lathe is a departure from typical machine tool selections. It goes well beyond the part-size limitations of inexpensive lathes, while still providing economical production runs and the machine accuracy and repeatability you have come to expect from Protomatic.