Protomatic Adds Mill for Larger Parts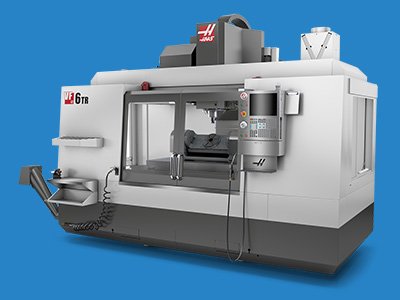 Protomatic is listening to our customers and doing something about what we hear.
A few of our customers requested that we increase our capabilities to manufacture larger parts – specifically large plate work and larger 5-axis work. Since we already had inspection capability to 1.5M (59"), a larger machine was an easy leap.
So, we recently located a larger CNC milling machine with many options that are important to Protomatic. The first thing that stands out is the 3-axis travel size. This machine has a basic work envelope of 64" x 32" with Z-axis of 30."  This is slightly larger than our existing 30," 40" and 50" machines.
Specifications for the VF-6 TR
X Axis Travel: 1.6M (64")
Y Axis Travel: 0.8M (32")
Z Axis Travel: 0.75M (30")
Also, this machine has a 15,000 RPM main spindle, with 30Hp. This is ideal for Aluminum and Plastic CNC machining.
Protomatic's new machine is equipped with a 5-axis TR310 trunnion, with a maximum part swing of 31." The machine has a special riser block for taller parts and trunnion offset. It is also loaded with special options on the control: high speed machining, early power failure detection, 40+1 side-mount ATC, probes, and programmable coolant weighting in at 26,100 lbs.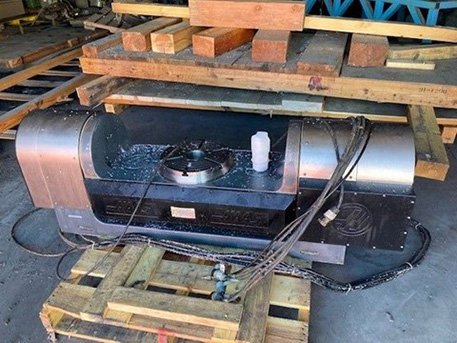 5-axis TR310 trunnion with 31''of space between the trunnion walls
This new mill will be a welcome addition to the capabilities at Protomatic and will help us serve our core customers in the medical, aerospace and semiconductor industries. We are excited to have gotten confirmation that the machine is in transport, and we will have it operational in September.
The addition of a VF-6 TR Vertical Mill is yet another way Protomatic continues our commitment to making component parts big and small with Life-Saving Precision.
About the author: Doug Wetzel is Vice President and General Manager of Protomatic. Protomatic is a CNC precision machining shop specializing in prototype and short-run production components for the medical, aerospace and other technical industries. Because of the critical nature of the parts they design and manufacture, the emphasis is always on Life-Saving Precision.