Protomatic Adds More Machine Monitoring for Legacy CNC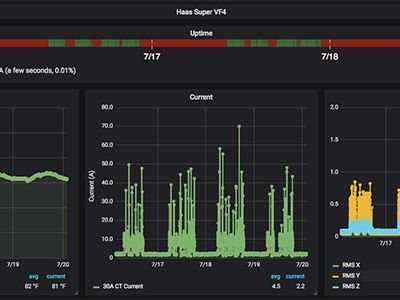 Protomatic is always working to provide our customers with the best quality and value in the business. This means we are constantly seeking out opportunities to implement new technologies and best practices that ultimately benefit our customers. In the last few years there has been a steady growth of connectivity, data acquisition and data analysis options for manufacturing, sometimes referred to as the Industrial Internet of Things or IIOT.
Many current IIOT solutions are targeted at larger companies; they are expensive, time consuming to install and require the purchase, or annual licensing, of expensive enterprise software to make use of the data collected. Also, many only acquire and manage data from new machines. In short, they aren't designed with small and mid-sized manufacturers and machine shops in mind.
This is where Protomatic can help
Protomatic utilizes highly effective non-MTConnect™ solutions for older and legacy CNC equipment.
In the search for new and better ways to track productivity and machine operating conditions, Protomatic has teamed with a company that's developing IIOT products targeted specifically at meeting the needs of small and mid-sized manufacturers.
Perisense is located in Ann Arbor, Michigan, and offers non-invasive, retrofit sensors that can acquire data from a range of legacy machine types without disruption to regular operations. These sensors are rugged, reasonably priced, and can usually be installed in 20 minutes or less. They also remove the need of finding specific machine tool signals on complex and unique machine schematics.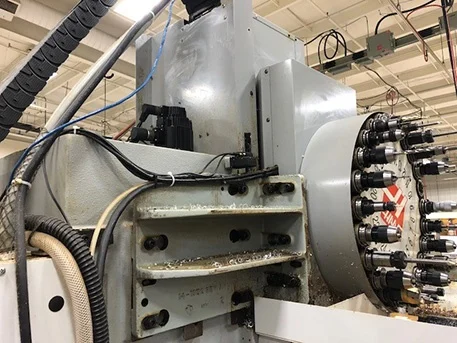 The sensors include a basic capability to measure electrical current, vibration and temperature. There are also a range of specialty sensors that can be added at modest extra cost for specialty applications.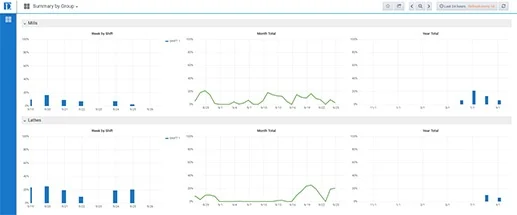 Continuous up-to-date monitoring
Protomatic has installed five Perisense sensors on a combination of CNC mills and lathes. We can review raw sensor data while Perisense continuously delivers dashboards, keeping common productivity metrics constantly up to date.


This provides Protomatic with real-time machine monitoring for process reaction and process improvements. This in turn, leads to lower prices for our customers.
For more information, please attend the SME event at Protomatic on Oct. 25th, at 6:30PM. To register, please send an email to Doug@Protomatic.com with the subject line, "RSVP." You do not need to be an SME member to attend.

About the author: Doug Wetzel is Vice President and General Manager of Protomatic. Protomatic is a CNC precision machining shop specializing in prototype and short-run production components for the medical, aerospace and other technical industries. Because of the critical nature of the parts they design and manufacture, the emphasis is always on Life-Saving Precision.