Protomatic Annual Update and Summary of 2018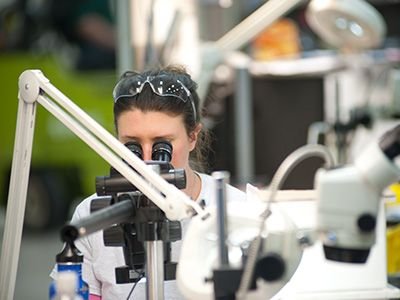 Message from the Operations Manager Doug Wetzel:
The Protomatic team was very active and involved with a number of Quality Audits throughout the year.  Trained QMS auditors for internal, customer, and external auditing probed deeply into the company and presented a number of positive and constructive suggestions. Based on their feedback, following is a summary of the QMS improvements that were implemented during 2018.
Foreign Object Damage (FOD) and Foreign Object debris (FOd)
This program is specific to the aerospace industry. Examples of FOd include any material that may damage an aircraft, including rocks, broken pavement, hail, birds, volcanic ash, tools, bolts, metal shavings and surface contaminants.
Although this is an aerospace standard (AS9146), it complements all of our customer products. So, in 2018 we added a comprehensive FOD/FOd program to train personnel on all of the processes that could create or induce debris into the final product.
While our customers' product return rate is low, the industries we serve are highly sensitive to contaminates such as burrs, metal shavings, dust and oils. A PFEMA approach to Risk and Mitigation was evaluated, and changes in procedures were implemented to further minimize risk.
Security Improvements
We used the NIST SP800-171 Cybersecurity Standard to make meaningful improvements in the area of cybersecurity. Improvements were also performed in DDTC/ITAR that secure all of our customers' Intellectual Property and Technical Data. The improvements in this area are important in keeping everyone's data secure.
Supply Chain Management
Multiple supply chain improvements were made in these areas: Code of Conduct; FAR/DFARs clause regarding Counterfeit Material AS6174; Conflict minerals (tungsten, tin, tantalum and gold); and Restricted Materials meeting RoHS/EU REACH standards (mainly lead and cadmium).
Supplier base flowdown throughout the supply chain was also significantly improved.
New Quality Manager
Alan Taylor was named Protomatic Quality Manager due to the retirement of David Huschke. Alan has over 25 years of experience in QSM. Highlights of his career include:
Extensive knowledge in precision machining, medical device manufacturing, aerospace component manufacturing
Certified Auditor – TS-16949, ISO-14001
Certified G8-D Trainer by Ford Fairlane Training Center
Trained on FMEA, Control Plans, APQP, PPAP, GD&T
VDA 6.3 Lead Auditor Certification
Six Sigma Green Belt
Lean Mfg. Management training
Supplier Quality Development
Moving Forward
Educating the team, keeping it strong and up-to-date with changes in standards and regulations is a major task. But with great insight from many second party audits in 2018, we created a clear direction for continuing to provide our customers with Life-saving Precision. 

About the author: Doug Wetzel is Vice President and General Manager of Protomatic. Protomatic is a CNC precision machining shop specializing in prototype and short-run production components for the medical, aerospace and other technical industries. Because of the critical nature of the parts they design and manufacture, the emphasis is always on Life-Saving Precision.