Protomatic Completes Aerospace ISO AS9100D Audits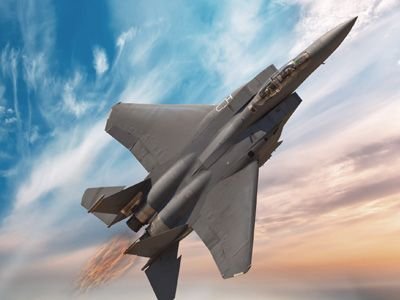 Enhancing our ISO-9001 registration with AS9100D is another example of how CNC machine shop, Protomatic, continues to meet the most demanding aerospace machining requirements through a commitment to "Life-Saving Precision."
First- and second-stage audits accepted
In January and February of 2018, Protomatic performed the first and second stage audits for the Aerospace version of ISO Quality Management System (QMS) called AS9100D:2016. This International Standards Organization QMS is the Aerospace version of ISO-9001:2015.
Although it is significantly based on the ISO-9001 standard, the AS9100D standard has many enhancements that are specific to the aerospace industry. The audit was extremely thorough and covered policies, procedures, instructions, forms and records.
"Protomatic's focus of continual improvement in understanding the needs of our customers was the principle reason for interest in AS9100D registration," stated Doug Wetzel, Vice President and General Manager. "The acceptance of this standard helps us understand the thinking and needs of our aerospace customers, just like the ISO-13485 QMS helps us understand the needs of the precision medical customers."
New QMS Allows Supplier Monitoring
One of the key differences between ISO-13485 and AS9100D is the ability for the aerospace customers to "remotely peek in" on suppliers. This permission-based request allows an aerospace customer to see the supplier's "Assessment Result Summary and Scoring Data" (ARS). This is done at: https://www.iaqg.org/oasis/login.
By granting access to Assessment Details, the supplier is granting access to all current certification information for the supplier site on the certificate. In the case where a single certificate contains multiple sites, full access to Assessment Details for all sites included in the certificate is granted.
For details to Manage Data Access:
OIN: 6147763806
Protomatic, Inc.
2125 Bishop Circle West
Dexter, MI 48130
United States
Audit Results
"The audit did find a few minor improvements that have been addressed and accepted by the auditor. So, now we are waiting for the formal registration," said Wetzel. "This process should take 3-6 Weeks and we will post the new certification at Protomatic.com/Downloads when available."
Learn More
For more information on Protomatic's capabilities in aerospace machining applications, visit ProtomaticAerospace.com, or contact Doug Wetzel at Protomatic, doug@protomatic.com or 734-426-3655.

About the author: Doug Wetzel is Vice President and General Manager of Protomatic. Protomatic is a CNC precision machining shop specializing in prototype and short-run production components for the medical, aerospace and other technical industries. Because of the critical nature of the parts they design and manufacture, the emphasis is always on Life-Saving Precision.