Protomatic Mourns Loss of Founder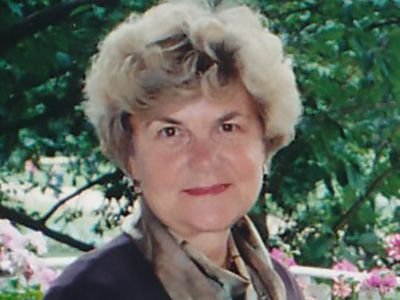 It is with deepest regrets that we inform you that Rita J. Wetzel passed away on September 15, 2019. She and her late husband, Bill, founded Protomatic in 1971.
True to the wishes of both Rita and Bill, management of Protomatic will be unchanged and the company will stay family-owned and operated.
Their son Doug joined the company in 1993 and has been General Manager since 1999. He will continue in that role, overseeing all operations. Another son, Dave, joined Protomatic in 1976  and will continue leading sales for the Aerospace & Medical division.
While Protomatic was a centerpiece of Rita's life, she found time to share Bill's love of vintage cars, traveling, and charitable events. She and Bill shared many other interests including waterskiing into their 70's, boating, cross-country skiing and hiking the Potawatomi Trail.
Expressions of sympathy may be made directly to the Leukemia & Lymphoma Society or St. Mary Catholic Church in Pinckney, Michigan.