Protomatic Offers Class in Root Cause Analysis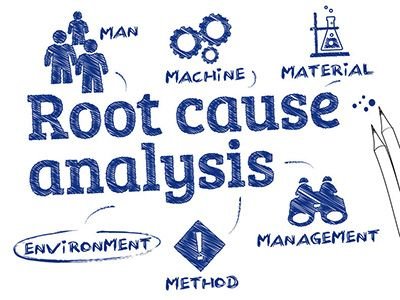 When something doesn't operate correctly or breaks down, you've got a problem. An even bigger one is if the same problem comes back again and again.
To keep that from happening, you need to know why the failure occurred in the first place. That's what you'll learn in this practical class at Protomatic.
Root Analysis Class, September 25
Protomatic has teamed with M and M Consulting to provide expert training in Root Cause Analysis. This one-day course will be held on Tuesday, September 25, at the Protomatic training facility in Dexter, Michigan (just 10 miles from Ann Arbor). The fee is $395 per person.
Contact Doug Wetzel at Protomatic or Mark Morris at M and M Consulting for a registration form.
Get to the "root" of the problem
Root Cause Analysis is a group process leading to the listing of all possible reasons and outcomes associated with a particular problem or situation. It helps identify what, how and why something happened, thus preventing recurrence.
Course description
Root Cause Analysis (RCA) is a course where participants learn the tools of RCA by actually using them. The course begins by focusing on team skills such as brainstorming and developing consensus on the statement of the problem, then working through eight common tools to find root causes of problems with either fabricated or real scenarios. The course closes by examining issues and concerns related to implementing an RCA system.
Key course objectives
To explore ISO 9001 and IATF 16949 requirements for root cause analysis.
To understand and use the Plan-Do-Check-Act cycle (PDCA) for problem solving.
To provide a structured approach to develop a problem statement.
To introduce and give experience in the use of root cause analysis tools.
To assess solutions for their impact on cost and timing.
To document the knowledge gained from root cause analysis.
To consider what can cause the process of root cause analysis to fail.
Register today, space is limited
Contact Doug Wetzel at Protomatic or Mark Morris at M and M Consulting to request a registration form, or to get more details on the class.