Protomatic Offers Classes to Improve GD&T Accuracy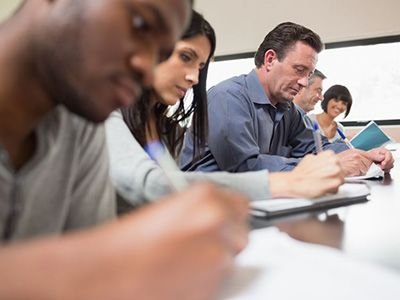 When GD&T (Geometric Dimensioning and Tolerancing) is poorly specified or incorrectly interpreted, many things can happen. All of them bad.
Datum schemes are incomplete, irrational or in conflict
Features related to these datums are ill defined, incomplete or open to interpretation
Up to 80% of drawings are estimated to be dimensionally deficient
There is no question that GD&T accuracy is a growing concern. It is very important that engineers refresh themselves on the subject; and that purchasing agents, managers and support personnel who work with GD&T understand the concepts.
Protomatic to offer GD&T classes
Protomatic, a precision CNC manufacturer, has teamed with M and M Consulting to provide expert GD&T training for individuals in manufacturing. A series of two-day, open enrollment courses will be held at the Protomatic training facility in Dexter, Michigan (just 10 miles from Ann Arbor). The sessions will be August 1 & 2 and August 28 & 29. Fee is $650 per person.
What is covered
In this two-day GD&T course, you'll learn how to correctly apply and interpret its rules, definitions, principles and symbols per the American National Standard (ASME Y14.5 – 2009). The course provides a common language, so set-up requirements and tolerance zones are clearly understood. Topics to include:
Definitions and fundamental rules
Dimensions, tolerances and GD&T
Datum features and schemes
Form, orientation, location, profile, and runout tolerances
Related thoughts
A business case for GD&T
Register today, space is limited
Contact Doug Wetzel at Protomatic or Mark Morris at M and M Consulting to request a registration form, or to get more details on the classes.

About the author: Doug Wetzel is Vice President and General Manager of Protomatic. Protomatic is a CNC precision machining shop specializing in prototype and short-run production components for the medical, aerospace and other technical industries. Because of the critical nature of the parts they design and manufacture, the emphasis is always on Life-Saving Precision.