Protomatic parts are out of this world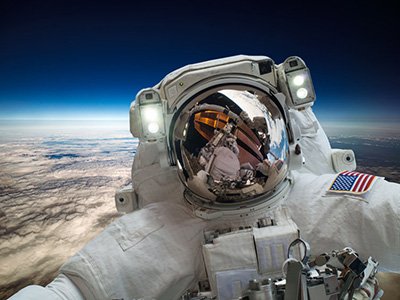 It is exciting to see the "New Space Race" with two big-business powerhouses leading the way: Elon Musk running SpaceX (SpaceX/Tesla/Solar City) and Jeff Bezos running Blue Origin (Blue Origin/Amazon). Both leaders have invested heavily in their dreams and have demonstrated the commercial need for such services.
These services include offering "pleasure rides" to space as well as providing a lift vehicle for LEO (Low Earth Orbit, 200-3000km) satellites for communication (5G), military, and other applications. Truly the sky is the limit, with other satellite trajectories such as MEO (Medium Earth Orbit 5,000-12,000km) and GEO (Geostationary Orbit 35,000km), put the moon, Mars, and other planets within reach.
Many businesses help bring parts and products together to manufacture these spectacular space vehicles. Protomatic is proud to be one of those contributors. We manufacture special components for fuel delivery, engine mounts, engine components, electronic enclosures, as well as many specialized components. These components require specific exotic metals, material testing, special heat treating, and specialized manufacturing techniques and finishes.
Protomatic has been involved in the space race for years, providing customers with more than 700 different parts for spaceships and satellites.
We are excited to see missions like William Shatner's first voyage to space, and foresee many more trips by both companies into the near feature. Congratulations to all the New Space Race companies for what they have already achieved. We extend the greatest admiration to them for pursuing their dreams.

About the author: Doug Wetzel is Vice President and General Manager of Protomatic. Protomatic is a CNC precision machining shop specializing in prototype and short-run production components for the medical, aerospace and other technical industries. Because of the critical nature of the parts they design and manufacture, the emphasis is always on Life-Saving Precision.