Protomatic puts technical training strategy to work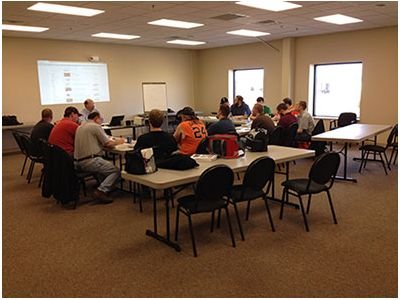 Resolving industry-wide weaknesses
Protomatic recently participated in a business forum held to review a survey conducted by the National Center for Manufacturing Sciences (NCMS).
The survey was conducted among 7,800 small manufacturing businesses (less than 2000 employees) to help develop strategies to resolve industry-wide weaknesses. The results were shared with a forum comprised of nine business leaders (including Protomatic) who identified areas that need improvement such as: access to trained work staff, access to advanced computers and software, process capability and business management.
Members of the forum discussed possible solutions to the top pain points small manufacturing businesses currently experience. From these discussions, a plan will be developed to give the United States a competitive edge when compared to other manufacturing countries around the world.
Steps currently underway at Protomatic
Protomatic recognizes that technical training of staff needs to be a major point of emphasis. So we are actively engaged in creating new ways to improve in that area. In collaboration with Michigan Works and Washtenaw Community College, we have developed programs and started training 10 to 15 employees in three classes of 40+ hours each. The first class covers shop math, blueprint reading and GD&T. Students then move on to two classes focused on Computer Aided Machining which cover basic to advanced CAM-based programming.
How this helps
With the continued aging of the baby-boomer generation, we will be depending more and more heavily on younger employees. Unfortunately, shop-skills courses were not available to most of these younger workers at their high schools. So for us to continue providing our customers with the quality they expect from Protomatic, it is up to us to train the next generation. Doing so ensures that our customers will keep getting cost-competitive products designed, engineered and built with Life-Saving Precision.