Protomatic Refuses to Buy Materials from Countries Where Human Rights Abuses Exist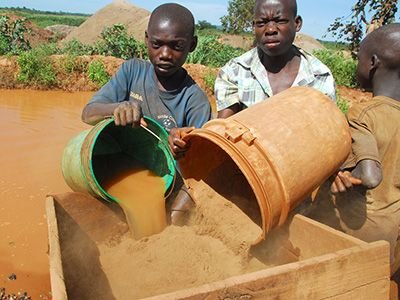 What are conflict minerals?
Protomatic has recently become aware of potential problems associated with Conflict Minerals in the supply chain and would like you to know how we approach this issue.  While no specific issues exist with our current suppliers, some of our customers have asked us to ensure that none will exist in the future.
Conflict minerals come from countries where conflict, civil violence and human rights abuses occur.  The country of most concern is the Democratic Republic of the Congo (DRC). Rwanda, Uganda, and Burundi have also been involved. Minerals mined in these countries are smuggled out through layers of intermediate handlers to fund their war agendas and civil strife.
Cassiterite (tin), wolframite (tungsten), coltan (niobium and tantalum) and gold are the most commonly mined minerals from this region. These minerals are used in tool manufacturing, coating processes, and electronics. Fortunately, there are many other regional sources for these essential minerals, including Australia, Brazil, Canada, China, Portugal, Russia, South Korea, United States, and Thailand.
To address this concern, Protomatic requires that all suppliers identify the "country of origin" for the minerals used during the processing of specific parts. For example, if your part requires a tin coating, we will ensure that the source of the tin is not one of the aforementioned DRC or nearby countries.
Counterfeit supplies
Another area of concern involves components that are not "as specified" in our purchase orders. We do not accept sub-par or black market parts that have been used, refurbished or reclaimed and represented as new product. For example, if fasteners are purchased by us to manufacture your assembly, we guarantee that the source is reputable and that the fasteners are traceable.
Risk reduction
Now, more than ever, it is important that those who use these materials are thinking forward to protect themselves as markets close due to trade restrictions. The US government recently identified that rare earth metals are strategically important. Gold and tin can be bought easily, but tungsten and tantalum are becoming hard to get due to the commodities restrictions. Having a strategy in place to reduce risk is vital. Buyers must find replacement minerals or have enough in the pipeline to cover their needs. In the future, they must be hypersensitive to these risks and have a proper risk management protocol in place.
Why we do this
We are committed to ethical business conduct and insist that our suppliers follow suit. It may take an extra effort, but should give you the highest level of confidence that Protomatic delivers "Life-saving Precision" from a global perspective. While saving lives here, we certainly do

About the author: Doug Wetzel is Vice President and General Manager of Protomatic. Protomatic is a CNC precision machining shop specializing in prototype and short-run production components for the medical, aerospace and other technical industries. Because of the critical nature of the parts they design and manufacture, the emphasis is always on Life-Saving Precision.