Saving Energy and Being Ecofriendly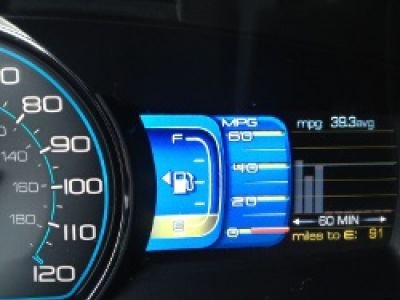 That's us… always concerned with minimizing the environmental impact of our operations.  We do this for good business reasons, too. This month we present a brief outline of some our energy saving programs. These programs are implemented throughout our shop so we can pass our lower operating costs on to our customers.
Air Conditioning and Heat
Even though our building is not LEEDs certified, we use less natural gas for heating than a typical residential house. In fact, too much heat is a greater issue.
Cooling our shop is a much greater cost to us then heating since each of our CNC machines utilize 10 to 40 horsepower motors. These motors create such thermal loads in the building that they noticeably reduce our heating bill in the winter. However, in the summer the enormous air conditioners are put to task.
For tolerance and dimensional control, our manufacturing and CMM areas are maintained within a few degrees year round.  Less critical areas such as office space are allowed to experience larger temperature swings.
Energy Saving Plans Logistics
Transportation costs for some local deliveries and pickups can be significant. Years ago, we used a 1/2 Ton pickup truck that drank gasoline at a 12/18 MPG rate.  In Dec 2010 we replaced it with a hybrid from Ford which gets 35/41 MPG. Of course minimizing trips and maximizing UPS services reduces our carbon foot print even more.
Manufacturing Lights
Upgrading our shop lighting delivered multiple improvements.  Not only did we reduce power consumption and improve visibility,  we also reduced heat generation throughout the shop. We upgraded  from metal halide 457 watts per light (400W + ballast) to  T5-6 high output flourescent lights which consume only 358 watts.  Available light was doubled in most areas. We can see your parts better.
For applications such as safety lighting that run 24/7, we installed LED technology.  This reduced power consumptions from 457W to only 220W per high bay light.
Save-Turn it Off
Our best power reduction technique is very manual. We simply turn it off. If you visit us, you may see that our lobby lights are off. This is simply for power reduction. Natural lighting is sufficient here and some even say more pleasant. Hallways and staircases have on/off sensors for safety reasons.