When you Need Life-Saving Precision, Choose Protomatic Medical CNC Machining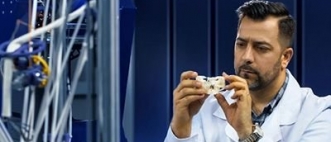 Protomatic Inc. is a leading manufacturing machine shop for precision prototypes, CNC machining, and assembly. We understand that when you are looking to manufacture a prototype or product, you are also looking to extend your team. That is why at Protomatic Inc. we are up front about our manufacturing of complex and high-precision components and when we join your team, we are there to create success. In addition to being a one stop machine shop for turnkey solutions, we also understand that when lives are at stake, precision is everything and close enough doesn't cut it. When looking for a medical CNC machine shop, it is important to make sure that is has modern multi-axis multifunction equipment, what process it outsources, and if the shop is regulatory compliant.
Multifunction Equipment
CNC machines are extremely precise, but the accuracy of manufacturing a part is related to the machine and the way the part is processed. Errors can occur in multiple areas, such as building temperature to cutter deflection. One of the most probable errors happens when a part is clamped, unclamped, and re-clamped. Even on the most precise machine, clamping can be .001 off. So, the order of operations is imperative and multi-axis machines are less likely to result in error from multiple operation clamping. With Protomatic's multifunction equipment, we complete our process in one setup.
Outsourcing
While many CNC machine shops have the ability to handle project themselves, there are occurrences when outsourcing is a better solution. Some shops have added processes that can reduce the time of completion, so the product can be done in hours instead of days. Some processes that machine shops tend to outsource are anodizing, passivation, heat treating, and electropolishing. These are just a few examples that a shop might outsource. It is important to know exactly what you are getting and at Protomatic Inc. we do just that.
Compliance
Due to the complex and precise nature of CNC-machined medical devices, many CNC shops have levels of quality assurance to existing standards of safety. Protomatic is not only ISO 9001:2008 registered but ISO 13485:2003 registered. This is the medical version of ISO 9001 and adapts this process-based mode for medical device manufacturing environments. When a shop is 13485 certified, it means that we have an effective quality management system, an efficiency of processes and reducing waste is increased, a focus on risk management, responsiveness to issues, and safe, quality medical devices are ensured.
Protomatic Inc. provides for a variety of industries, including medical, aerospace, automotive, defense, and prototyping. If you are interested in learning more about our medical CNC machining capabilities and more, please contact us for a quote!