Why the Aerospace Industry Relies on the Expertise of Protomatic Aerospace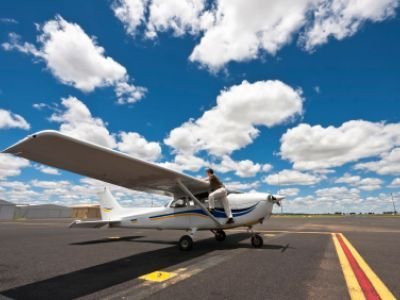 When it comes to meeting the stringent specifications and requirements of the aerospace industry, Protomatic Aerospace has the expertise needed to deliver. Beyond our extensive list of equipment, our proven machining capabilities and our ISO 9001 certification, we have sought to gain the expertise that is necessary to handle all of the industry's prototyping and manufacturing needs. Whether you're looking to produce in small quantities, utilize exotic materials or take advantage of our impressive CAD and CAM experience, our team will work with you to ensure that your prototype meets your expectations.
Flexible batch sizes
While we specialize in single quantity prototypes, we're able to accommodate large orders, if necessary. Capable of producing up to 200,000 parts per year, we can ramp up production to meet increased demand.
A range of materials
We are able to leverage the experience that we've gained working with a range of materials – aluminum, rubber, titanium, Inconel, tungsten, tantalum and more – to produce your prototype in nearly any material you can imagine. Whether it's brittle, elastic or malleable… our engineers know what to do and, more importantly, how to do it.
CNC, CAD, and CAM
Able to work from your CAD math data or starting from scratch, our team can jump into your project with minimal downtime. Furthermore, we can utilize our CAD and CAM knowledge to create your prototype in whatever shape or size is necessary.
At Protomatic Aerospace, we have over forty years of aerospace prototype engineering experience. By aggressively seeking the most current tools, machines and knowledge available, we have secured our position as the aerospace industry's leading prototype manufacturer. If you've been searching for a trusted, experienced partner that is capable of producing your prototype on time and to your exact specifications, contact us today to discuss how we can help.