Why the right inspection tool is critical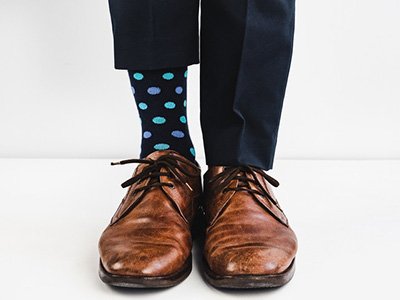 While two parts may be manufactured to perform the same function, having selected the right inspection tool can make a critical difference. Here's why.
"Inspection tool selection is even more critical because it is the core to detection and measurement of quality of the part," stated Sean Porter, Process Engineer at Protomatic.  "Measurements are the key process indicators and  reaction mechanisms to the process.  Without the proper tools, processes and inspection tools, the parts or process will vary, possibly effecting product quality."
Today's world of metrology is diverse and getting more and more sophisticated. Because  of that, and our commitment to Life-Saving Precision, here's what you'll find in our inspection tool arsenal.
Attribute Gages
These gages test for a specific print characteristic and are basically an Accept or Reject style of  gage. The industry typically uses the terms GO (Accept) if it works; or NO GO (Reject) if it should  not work. They include:
Thread Gages — Plugs and ring thread gages
Pin and Rings — Checking simple holes or shafts
Poke/Yoke — Custom gage for measuring specific features relative to reference surfaces.
Gage blocks (AKA Jo Blocks) — Calibration/reference thickness blocks
Tactile Variable Gages — Any hand or programmed measurement gage. They include:
Calipers
Micrometers
Thread micrometer
CMMs
Profile and surface roughness meters
Many others
The strength of these devices is that they are Standard Industry Accepted Gages. Their weaknesses are slow measurement times and possible measurement variations due to operator variations that effect CPK measurements. Statistical data and Histograms are "add on" products/accessories (hand gages)
Vision Systems
Vision systems have gained popularity over the last few decades, because of the repeatability and speed of measurements:
They can be very repeatable
Fast measurement makes it practical for 100% part measurements
High accuracy and precision
Fast initial setup and available real time Histograms and SPC
The weaknesses of Vision Systems include: Hard or limited depth measurement; hard to measure features with radius and chamfers; detection of burrs (so deburring is critical); and  they are non-functional and often need Repeatability and Reproducibility testing  (R&R Study) to confirm measurement performance.  Some systems are limited to camera pixel resolutions for precision measurements and parts require some measurement uniqueness.
What is a Gauge R&R study
R&R is an abbreviation for Repeatability and Reproducibility. This is test of the gage's ability to measure. Typically, a single gage is used by multiple operators with a set group of parts. The test involves the first operator measuring all the parts. This is then repeated with a second or third operator. In an ideal condition, each part should measure the same with the different operators. But variations occur, and this test is designed to look for the variations. This error is calculated, and a percentage of effective accuracy is determined. Process tolerance bands are adjusted based on this measurement risk.
Measuring up to expectations
As all industries optimize designs and increase performance, measurement accuracy and manufacturing precision become even more important. Proper inspection gage selection can make a critical difference when creating parts and processes. Protomatic has the vision systems required to measure a variety of  features. It's another way we continue to meet your expectation of components made with Life-Saving Precision.
Please contact us directly for further assistance or questions.
Scott Allen, Sales Manager Scotta@protomatic.com
Lori Frantz, Sales Lori@protomatic.com
Doug Wetzel, VP/GM Doug@protomatic.com
Brian Heldt, Program Manager Bheldt@protomatic.com
About the author: Doug Wetzel is Vice President and General Manager of Protomatic. Protomatic is a CNC precision machining shop specializing in prototype and short-run production components for the medical, aerospace and other technical industries. Because of the critical nature of the parts they design and manufacture, the emphasis is always on Life-Saving Precision.