Why You Should Choose Us As Your Prototype Machine Shop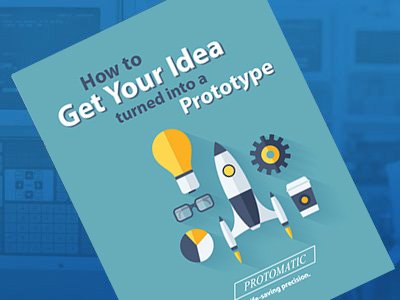 At Protomatic we know that choosing the right prototyping machine shop for your next project is the most important choice you will make throughout the entire process. It is necessary to know what you are looking for in a CNC machine shop and discuss every possible angle, such as what background does the staff and company have? Does the shop have CAD expertise? Are they familiarized with your Industry? And so on. At Protomatic we supply you with all the education you need to choose the correct machine shop for your prototype.
Engineering
Not every company has the same set of skills and therefore when shopping around for prototypes, it is pertinent that you make sure that the engineers have the skillset and industry knowledge to correctly create your prototype. In addition to this, it is necessary to check they have computer aided design (CAD) that will be like the one you will be using. This will ensure a smooth transition and lower CNC programming costs since downloading machining instructions will not require a redrawing of the part features.
Double checking that the machine shop you choose is familiar with basic engineering practices and work with a variety of materials is another topic that should be questioned. Not every machine shop has the engineering knowledge to craft every component, nor does every machine shop work with every type of steel material.
Manufacturing
Another question is, are they familiar with the type of manufacturing that you need? There are hundreds of manufacturing methods available in different industries. Some processes are better at different stages of product development. Design engineers who are familiar with multiple manufacturing methods can select the best technique, which allow the entrepreneurs to focus on more important areas such as marketing, distribution, and sales.
Protomatic engineers and manufacturing personnel are knowledgeable in many manufacturing methods such as:  Anodizing and plating (corrosion protection), assembly, CNC machining (billet or finished machining and casting), deep drawing, die casting (light metals, zinc, aluminum and magnesium), surface finishing, forming, heat treating, hydroforming, investment casting (lost wax), metal casting processes, molding (plastics/foams/rubbers), painting, passivation (corrosion enhancement of stainless steels), permanent mold plaster cast, rapid prototyping, fasteners, sand cast, screw machining (Acme, Brown and Sharpe, Swiss Lathes), sheet metal fabrication, stamping, stereo lithography approaches (SLA), vacuum forming, and welding (different methods, rod, gas, vacuum, etc.)
When choosing a CNC machine shop for your prototype, choose Protomatic! Contact us today to learn more about our prototyping, request a quote, or read our provided eBook.